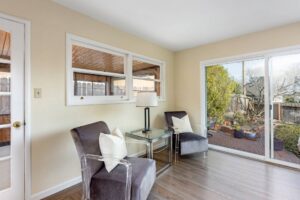 Condo staging is a process designed to make a condo unit more appealing to potential renters or buyers. The aim is to create an attractive, welcoming, and neutral living space that allows potential renters or buyers to see themselves living there. Let's have a look at what you can expect from a condo staging process.
 

Assessment and consultation:

The process generally starts with a proper consultation between the condo owner or real estate agent and a professional stager. During this consultation, the condo's style, layout, and condition are assessed properly.

 

Setting budget and goals:

You will have to define clear goals for the staging process. What do you want to do with the condo? Do you want to sell it or rent it? What is your overall budget? A professional stager will clear all such objectives so they can plan the process accordingly.

 

Depersonalizing and decluttering:

The process of staging a condo will start by decluttering the space. Excess furniture, personal items, and all kinds of clutter will be removed so the space does not feel overwhelming or cramped.

 

Making necessary updates and repairs:

Any visible maintenance issues or repairs will be taken care of. Broken fixtures will be replaced, paints will be retouched, leaky faucets will be fixed, and it will be made sure that all appliances are in proper working order. A stager might suggest making cost-effective updates, such as replacing outdated fixtures or hardware.

 

Neutralizing style and color:

A neutral color palette is generally chosen for the décor and walls. Neutral colors can help create a blank canvas appealing to more potential buyers or renters. The stager will make sure that the furnishings and décor have a neutral and contemporary style.

 

Layout and furniture:

Furniture might be rented and arranged to help maximize the condo's appeal and functionality. Furniture placement is planned to create a clear flow. Every feature of the condo is enhanced, like architectural details and views.

 

Decoration and accessories:

Tasteful décor items and accessories might be added to improve the overall look of the space. It generally involves the addition of rugs, artwork, decorative items, and throw pillows that can complement the color scheme and style of the condo.
Condo staging is a superb way to make a property more competitive in the real estate market. It can help in attracting better rental rates or higher offers. So, it is essential to work with a professional stager who can understand the opportunities and challenges of condo living.