Occupied Home Staging Services
Serving the greater SF Peninsula: South San Francisco, San Mateo,
Burlingame, Millbrae, CA & Beyond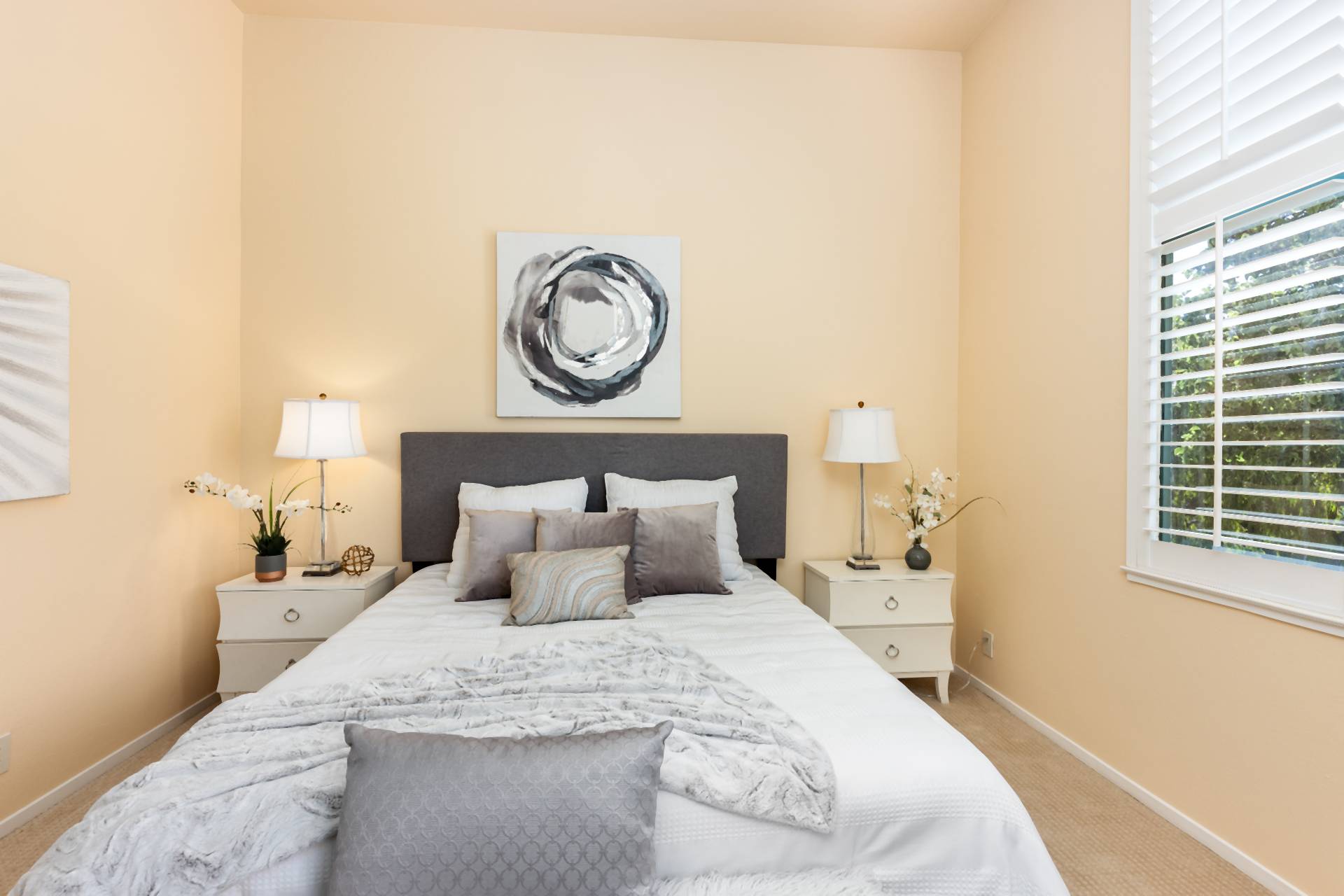 OCCUPIED HOME STAGING FAQs
What is home staging for occupied homes?
Home staging for occupied homes is the process of preparing a property that is occupied by the tenants or owner. The aim is to make the property more appealing to potential buyers or renters. A home stager will work with the existing décor and furniture to enhance the property's visual appeal.
What is the difference between staging for vacant homes versus occupied homes?
As the name goes by, in vacant home staging, staging is done in an empty property by adding new décor and furnishings. In the case of occupied home staging, the process is carried out with the owner or tenants living in the property. The budget for occupied home staging is less compared to vacant home staging as the stager can use the existing furnishings and décor. Additionally, vacant home staging permits complete personalization, which is not the case with occupied home staging.
Why is home staging important for occupied homes?
The primary aim of staging in an occupied property is to enhance the overall appeal, which could lead to faster sales or rentals. The staging process can also help maximize the space in every room. Also, staging aims to neutralize a space so that potential buyers or renters can consider themselves living in the property. Additionally, in a competitive market, staged homes can always stand out in online listings and attract more customers with better rates.
What does home staging for occupied homes typically involve?
The staging process often starts with a consultation session between the owner and a professional stager. The next step involves proper assessment of the property and making design plans. Decluttering and depersonalization are the next steps, where all kinds of personal items are removed, and the space is decluttered to create a neutral canvas for the buyers or renters. Furniture rearrangement might be done based on the design plan. A stager might also suggest repainting the property using neutral colors and enhancing the lighting.
Is home staging for an occupied home worth the investment?
Home staging is always worth the investment as it can help a property stay ahead of the crowd, especially in a market that is filled with competition.